About Bradley United Methodist Church
Get to know more about Bradley UMC
Worship with us Sundays at 9:45am | Adult Sunday School at 8:30am
At Bradley, we believe everyone deserves a place to know they are loved and valued by God.  We'd like to be that place for you. Whether you are visiting for the first time or have sat in the pews for your whole life, we have a place for you here. Would you allow us to be that place for you?
Here is how we help you find your place:
First, reach out. Let us know what you're going through and what kind of community you're seeking.
Second, find your place. We will listen to your needs and find a small community of people who will love and value you for who you are.
Third, be valued. When you have that support system of loving people around you, you will not only feel valued, you will be valued.
No one should have to go on continuing to feel isolated or hopeless. Having a loving group of people around you can make all the difference in your life. We want to help you find that group of people. So reach out to us today so we can help you find a community of people who will love and value you for who you are. You deserve it.
Get to know our Bradley Leadership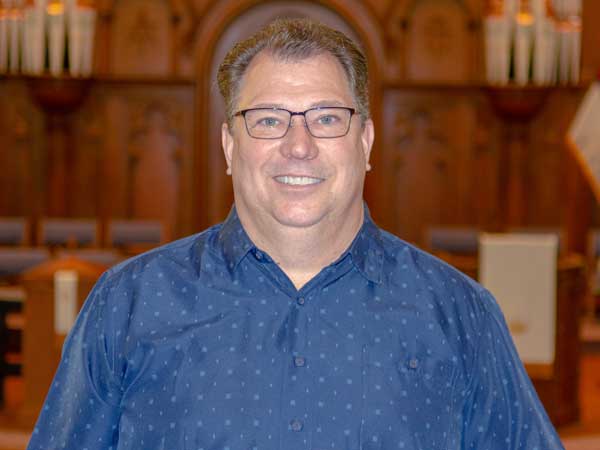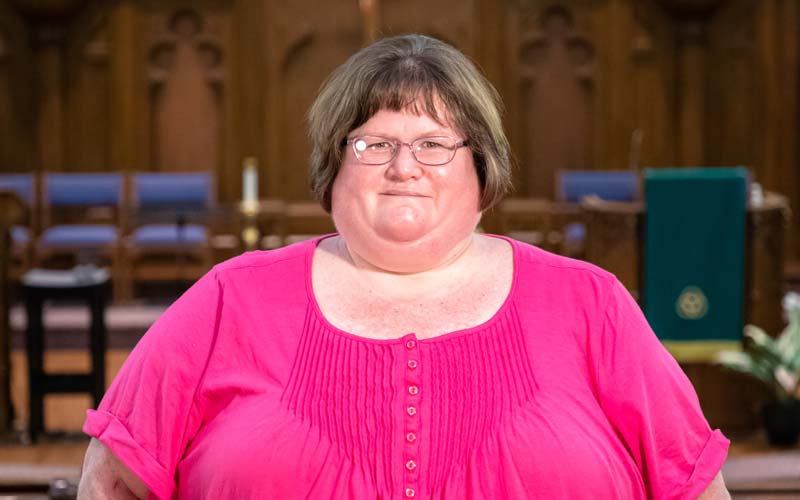 Office Manager and Media Tech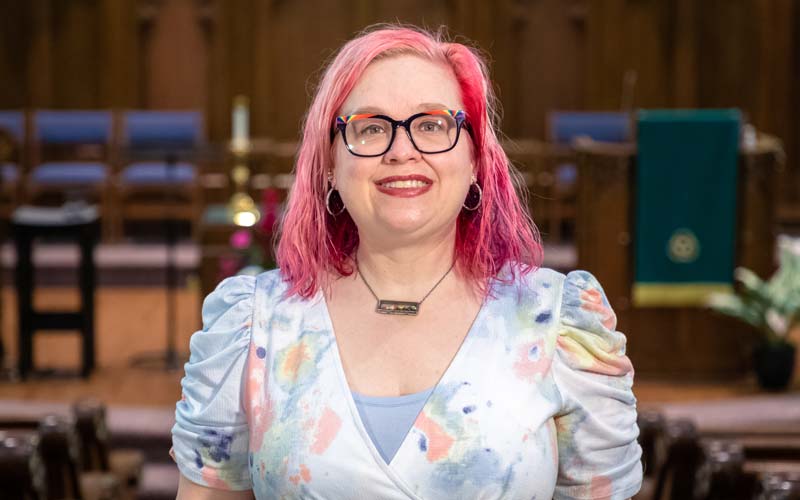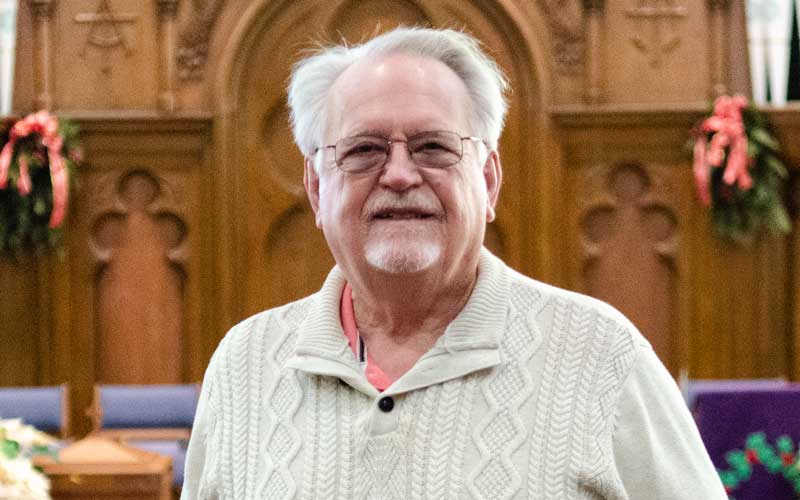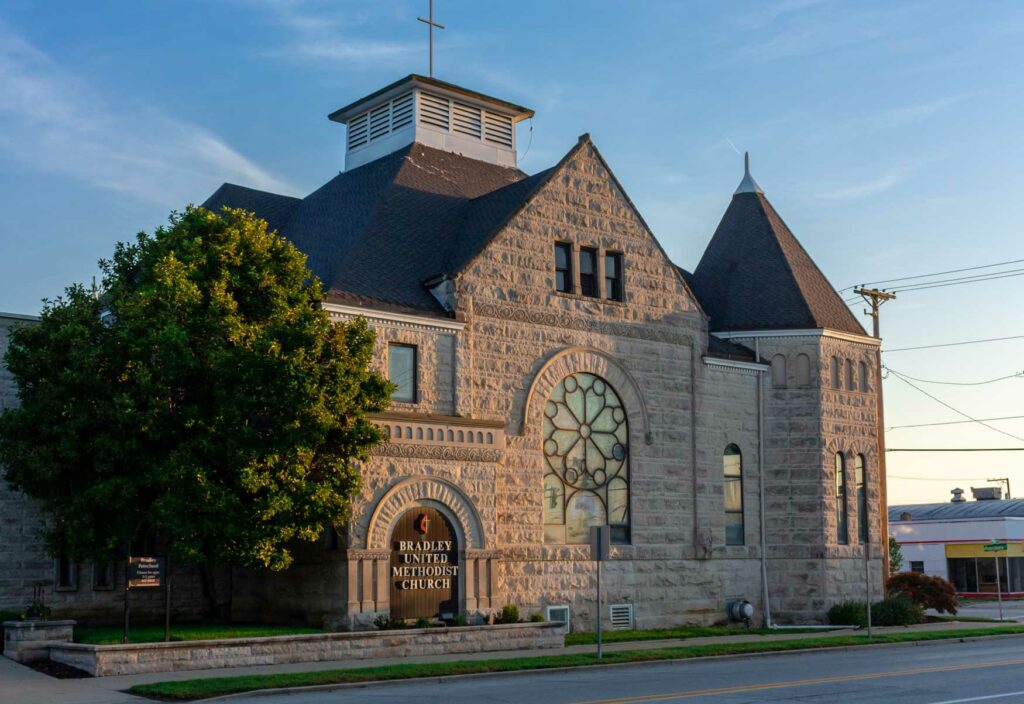 The History of Bradley United Methodist Church in Greenfield, Indiana
Methodism began in England by John Wesley (born in 1703) as a revival movement within the Anglican Church. That movement journeyed to America, and in 1784 formed a new denomination, the Methodist Episcopal Church. The Methodist movement moved west with the settlers into the Indiana territory.
Indiana became a state in 1816, with Hancock County established by the Indiana legislature in 1827. Greenfield became the county seat of Hancock County in 1828. Our church was also organized in 1828 by the first Methodist settlers including Margaret Riley, grandmother of poet James Whitcomb Riley.
For the first thirteen years, our church had no building, but met in private homes, a log school house, or the county courthouse. The first pastor was assigned to the congregation in 1830 in the Methodist way by an itinerant preacher or "circuit rider" who held a worship service in Greenfield every 4 weeks.
The first Methodist church was a frame structure constructed in 1841 on South Street near the railroad. A brick structure was built 25 years later at the site of the present Keith McClarnon Government Center (City Hall) and dedicated in 1867.
During this time, several church groups were organized, including The Ladies Society, The Cosmos Society, The Wesleyan Chapter of the Epworth League, and the Women's Foreign Ministry. These organizations were instrumental in providing "every service possible financially, socially, and spiritually."
In the 1890s, the city of Greenfield and the Methodist Church were growing rapidly. The church had outgrown its building, so The Ladies Society began raising funds to purchase a new church at the corner of Main and Pennsylvania Streets in Greenfield. The cornerstone was laid on May 22, 1902, and the church was dedicated on November 30, 1902. The new church took the name of one of its largest benefactors, Nelson Bradley who was president of The Greenfield Banking Company at the time.
Our church continues to be a vibrant, community-focused member of downtown Greenfield. The new century has brought new challenges and opportunities for Bradley UMC. As our forebears did in the past, we continue to do in the present, providing "every service possible" to Greenfield and its people. We are God's hands and feet ministering to the community and beyond.
Adapted from "Bradley Remembered A Centennial Memory Book" Nov 2002