Heather Pechin-Myers
Chancel Choir Director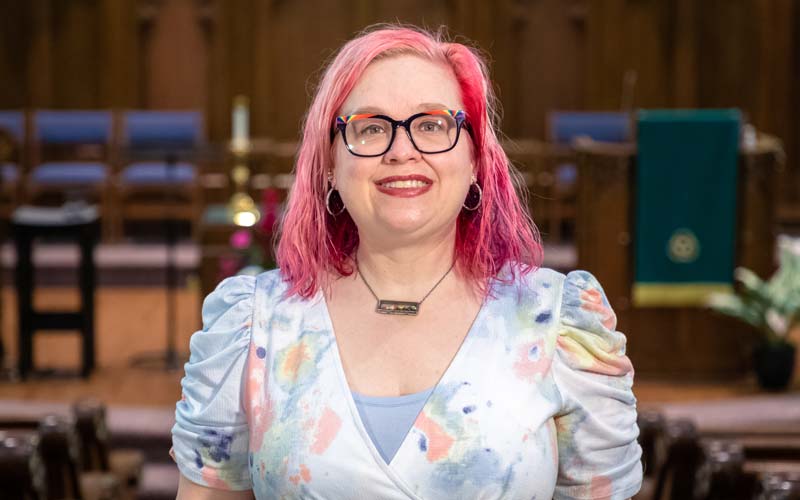 Heather is originally from Lafayette, Indiana. She currently lives on the East side of Indianapolis. She went to school at Indiana State University, where she did work towards a bachelor's degree in Music Business Administration. From there, she worked in Sheet Music Publishing Sales for 15 years. After that, she has worked for Disney, and now, she works in Education at an elementary school teaching in whatever capacity she is needed.
Heather also works with the Indy Adult Show Choir, a community choir that sings and dances. She has directed, choreographed, sang, and danced with that choir since she created it in 2010. She has also taught voice lessons to all ages of students since 2005. She has worked in church groups since 2005 and has been with Bradley UMC since 2017 in a few different positions.
Heather is married to Ian Myers. They've been married since 2013. They love all of their fur babies, having five cats at two retired racing greyhounds. Cuddling with her kitties and watching her greyhounds enjoy life brings her great joy!
From Heather: I love working with all of Bradley's musical talent. I have been very lucky to have such amazing musicians and loving supportive people around her all the time. I want to see Bradley grow in our musical endeavors. I often say, "It's not about perfection. It's about Worship!" I can't wait to help the congregation grow in their relationship with the Savior using music.