Bradley United Methodist Church
A Place for Everyone to Feel Loved and Valued
Everyone deserves a safe place where they can be themselves and be valued.
You need people who support and love you for who you are. We want to help!
We love Greenfield! That is why we want to help every person find their place.
Whether you are looking for a faith community, a place to make a difference, or you need support in any way, we are here for you and ready to help. First, start in the place that feels like the best fit for you.
Worship
Looking for a place to worship? Join us on Sundays at 9:45 am. Come as you are and be greeted with a smile.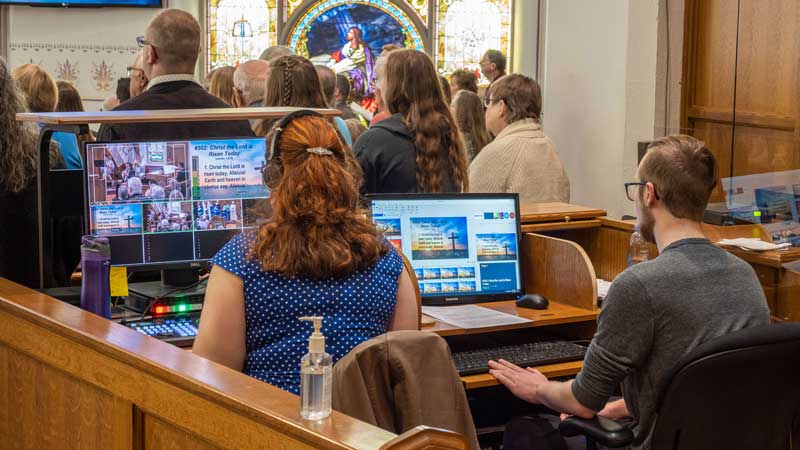 Service
Find your place to make a difference in our Greenfield community through service to our neighbors.
Support
May we help you find a place of love and support? No matter what you're going through, we have a place for you.
Not sure where to begin? Let us help you find a place that suits your needs.
Our November Sharing Shelf is a project we share with many denominations, Operation Christmas Child.
There are two ways you can participate and send a shoebox full of Christmas to a child in another country. You may go to samaritanspurse.org/buildonline to donate, and they will build a box for a child for you.
If you enjoy building your own box, you may use a shoebox from home or pick up either a cardboard box or plastic shoebox from the Sharing Shelf after October 24th. Decide for which gender and age range you want to build for and select a WOW gift for your box. Fill with other toys, personal care items, school supplies, and accessories. Do NOT include candy, toothpaste, gum, used or damaged items, scary or war-related items, seeds, food, liquids or lotions, medications or vitamins, breakable items or glass containers, or aerosol cans.
Finally, a donation of $10 per box is critical to cover shipping and other project costs. Labels and postage-paid envelopes will be available on the sharing shelf, and you can use it to follow your box to its destination country if you wish.
Drop off your filled shoebox with a label to the Sharing Shelf and either donate your shipping online or in the postage-paid envelope by November 20th. Boxes will be transported to a local collection site immediately after church on November 20th.
Maybe you're not quite ready to join us in person. That's OK! Join us online.
Worship with us on Facebook Live every Sunday at 9:45am and later on our website. Check out our most recent services here.