Tracy Campbell
Office Manager and Media Tech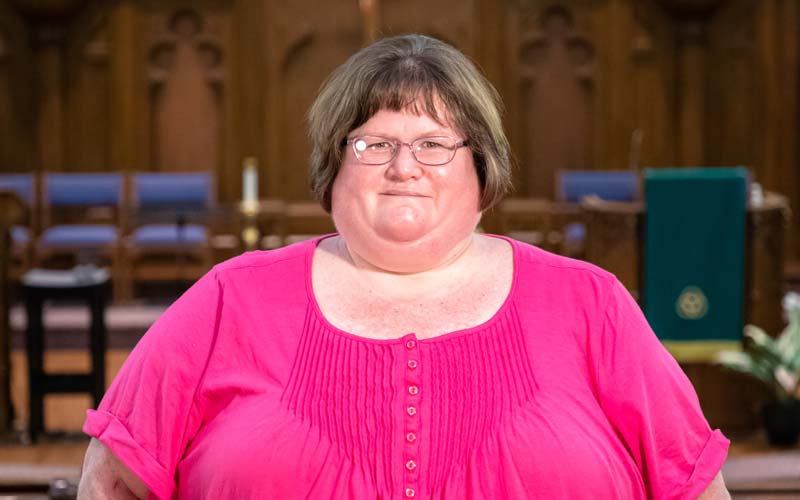 Tracy was born in Columbus, IN and raised in central Indiana. She currently lives in Greenfield, Indiana.
Tracy has an associate degree as a medical secretary as well as a medical assistant and previously worked in a hospital and several doctor's offices.
Her parents are Terry and Pam Campbell. Her younger sister is Jill (Campbell) Chastain who is married to Roger. They have a daughter, Katelynn, step-daughter, Lauren. Jill works for Fortville Elementary School and Roger works as a bus mechanic in Wayne Township. Tracy's parents are both retired. Her dad was a pastor at Bradley from 1998 to 2009. Her mom is a retired Elementary School teacher who loves working with children.
From Tracy: Bradley is a very friendly congregation and they are always willing to help. My hopes and dreams for Bradley are that they are able to continue to spread God's Word and help our community.